Promotions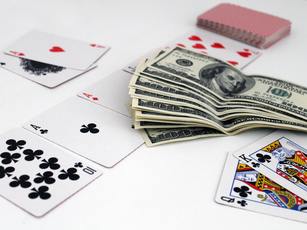 Promotions and bonuses at Crystal Park Casino have existed long before web-based waging establishments went in a serious boom. In fact, the online casinos have just incorporated the promotions we occasionally find in brick and mortar waging establishments which emphasizes just how important casino bonuses are if you want to make the most out of your experience and your hard-earned cash. If you find yourself in Compton, California USA and in need of a great accommodation with promotions and bonuses to indulge on - the Crystal Park Casino is your place to go.
This place may not be the most eye-candy casino hotel, but there's definitely no doubt that it's built to provide a rejuvenating, relaxing and exciting experience to players and visitors across the globe who finds themselves in the heart of California USA. It's filled with activities for you to take advantage of, especially their noteworthy casino section filled with tens of table games, slot games, roulettes and more. On top of this exciting waging options, the Crystal Park Casino makes sure that it provides you with deals that will keep you motivated to play more during your stay at their establishment.
They have an exciting Fast Cash Drawings Promotion that provides an astounding $50,000 total prizes for the whole Friday and Saturday in each week. This prize money will be given to lucky winners every hour on the days aforementioned and at the time of 2:00 PM and 1:00 AM. Of course, you are only qualified for this prizes if you're playing the table games, blackjack, baccarat, Pai Gow Poker and their regular poker.
They also have a highly profitable and lucrative promotion in the form of a cashback reward promotion. This provides players with the chance to earn a passive $1 back from what you've played in an hour. It may not be that enticing at first, but accumulating such passive income in the long run will prove to be more beneficial than you can imagine. They also have Pai Gow Bonus hands which will reward you with a specific prize if ever you get a hand that corresponds to it. Crystal Park Casino also has Black Bonus hands the same as Pai Gow Bonus hands, A daily free play of $100 and an astounding Progressive Jackpot for Blackjack players.