Directions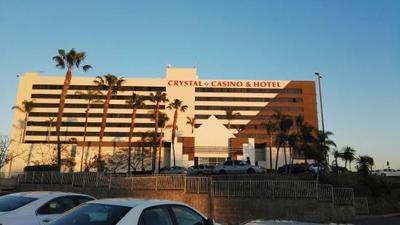 With the explosive rise in popularity of the Crystal Park Casino, there are many individuals out there that has already listed them on their go-to list of places for vacation, holidays and more. This is something that's already to be expected with the extremely lavish and sophisticated construction of the place - whether it be their waging section or the LA Crystal Hotel itself. Still, one problem that many would surely find themselves in, is looking for Directions that will lead them right through this outstanding establishment.
One thing about directions is that there are not many sites that provide them because you could just search it on the Google Map based on where you are at the current time. This is the best choice if you are in a different place than what was given in different Direction articles and alike. This will give you the proper directions that will lead you straight to the hotel at the best course possible, but still without accounting traffic and alike. However, if you're from Longbeach Area, DTLA Area, Santa Ana, OC Area or Alhambra, San Gabriel Area, Crystal Park Casino will have the honors to bring you some brief instructions on how to go to our establishment from these places.
If you find yourself in Longbeach Area, you'll just have to go to 710 North and then to 91 West. Once you've done that, you'll just have to Exit Santa Fe / Alameda and you'll already be there. If you're from the DTLA Area, you could just go 110 to the South and to 91 West. Afterwards, Exit Santa Fe / Alameda and you'll also find yourself in the Crystal Park Casino already. From Alhambra, San Gabriel, you just have to go to 10 West and then 710 to the south, 91 to the West and Exit Santa Fe / Alameda once again. Finally, from Santa Ana, OC Area, you could go to 91 West and directly Exit Santa Fe or you could go to 405 North, 710 North, 91 West and Exit Santa Fe/ Alameda. These following directions are only for the corresponding places of origin. If you're from a different place, it is recommended that you use Google Map or other software for Directions, which could lead you to the Crystal Park Casino.