Hotel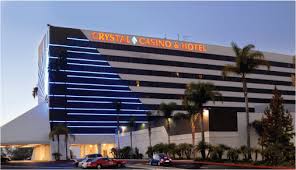 In the midst of Compton California, specifically at 123 E Artesia Boulevard, lies a casino that everyone has grown to love - the Crystal Park Casino. Still, the prestige of this brick and mortar casino wouldn't be possible without the highly innovative and prestigious hotel that houses it which is the LA Crystal Hotel . This hidden jewel lies undisturbed at the heart of California and there's no doubt that you'll find it extremely tempting to stay there especially if you want some nice table game action. In this establishment, you will certainly never run out of activities to entertain you, all while having the proper amenities to give you a relaxing and rejuvenating experience.
Whether you're from California or you're going on a trip there with your family or even if you're solo, you'll surely find the location of the LA Crystal Hotel to be very convenient. It lies at the heart of Compton California so you're guaranteed that you'll have great places to go to outside the establishment if you want to stretch up and explore the beauty of California. You can go to South Bay Galleria, to RMS Queen Mary, Wilson Park, Stub Hub Center and even to other land-based waging establishments like Hustler Casino.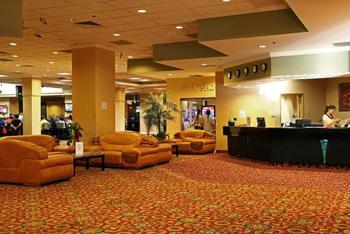 Though the casino boasts great games has a lavish interior that hosts over 227 rooms for its guests. These rooms are all smoke-free and alcohol isn't allowed on the site as well, making it a great place even for family trips. The hotel runs on 9 floors and it is very easy to check in and check out from the hotel as long as you pass their minimum age of 21 years old. Of course, you can bring children as well and they'll be allowed to stay with you for free on the same bed as provided on your room. It is also noteworthy to bear in mind that pets are not allowed here.
The LA Crystal Hotel wouldn't be complete without other amenities that will make your trip even more hassle-free. The establishment provides daily breakfast for free while you'll also have a bar lounge and restaurants to choose from if you want to grab a bite. Aside from the Crystal Park Casino, the establishment also has other things for you to do like go swimming on their outdoor pool or break some sweat on their Fitness Facilities that are open 24/7. You'll surely find your stay at this amazing hotel to be quite phenomenal and there's no doubt that you'll want to come back to it for more.